Ceramic Painting Info & Craft at Home Kit Instructions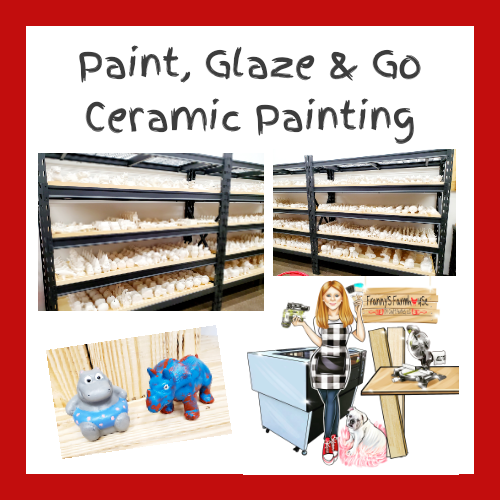 Our paint, glaze and go ceramic painting allows our crafters to walk in, pick a piece, paint it, glaze it and take it home. We have hundreds of pieces to choose from.
Prices range from $10-$70 and most pieces are $22-35.
No reservations are required to paint a ceramic piece. Just walk in during our business hours and we will be happy to assist you.

Are you painting your ceramic at home? No problem! Follow these simple steps:
1. Use a wet paper towel and wipe down your ceramic to remove any chalky dust.
2. Paint your ceramic using the paints and brushes included with your kit. Feel free to wash brushes in between different color usage.
3. Once the paint has completely dried, use one of your brushes (make sure it has been cleaned thoroughly) to brush on one thin layer of glaze. This gives your ceramic piece a waterproofing shine!
4. Allow the glaze to dry.

Please note that none of our ceramic pieces are "food safe". They are for decorative purposes only.